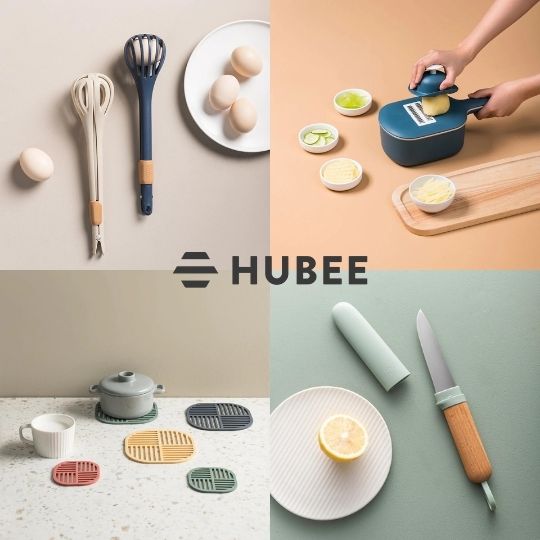 The Better One
With over 10 years of industrial supply chain experience, we are proud to provide the best safety and quality material for all HuBee products.
If you are not satisfied with your purchase, we want to hear about it. We will replace it or refund you because HuBee Guarantee is the Better one.
Reviews
⭐⭐⭐⭐⭐

Boxed rice line any other food today is getting so pricey that buying a 20 pound bag runs a lot less. Sine I do tend to cook with rice a lot this makes more sense to buy. With this one time only extra buy directly from HuBee the container is a lot less than multi product sites and the fact that it will keep my bulk rice fresher is a huge plus. And it looks a lot nicer than a bag of rice in its initiative plastic wrap in a grocery bag. My kitchen looks a bit more pro and way cooler than it did before! I like the fact that it's made from sustainable materials too! Every little bit for the planet helps!

Janeen P.
⭐⭐⭐⭐⭐

Love the color of the slicer! Does its job pretty well. Also like the user friendly design that protects from cutting fingers.

Sarah