Not seeing anything? The entry form is loading, give it a sec.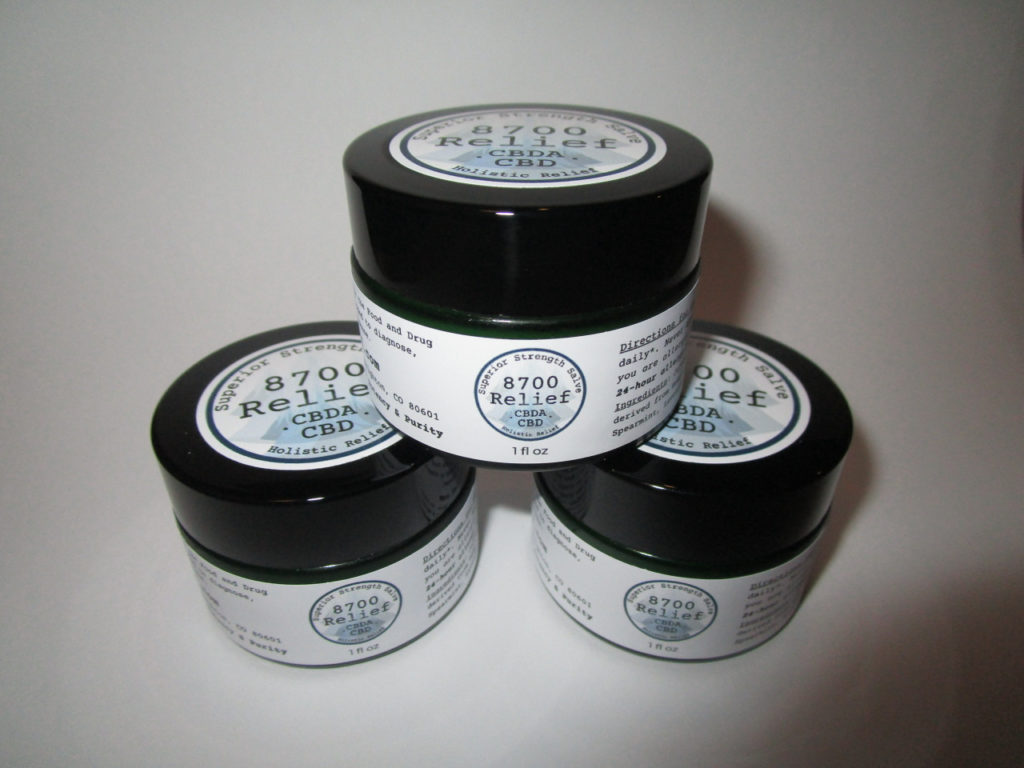 Superior Strength CBDA/CBD Salve
All natural ingredients. Hand made in small batches to ensure superior strength and quality. Independently lab tested for potency and purity. Hemp Derived CBDA/CBD – Absolutely NO THC.
Reviews
⭐⭐⭐⭐⭐

Remarkable Difference in Golf Game

I have been using your CBDA salve for several years now and it has made a remarkable difference in my ability to play gold and other activities. Thank you very much for your efforts.

Chad W.
⭐⭐⭐⭐⭐

The Best CBD Salve

This is by far the best CBD salve out there. I have tried many other CBD lotions, oils, and salves that simply do not compare with 8700 Relief. My neck pain is gone thanks this product I have spread the word to my friends and coworkers! I am now able to be free of my daily pain, thank you!!

Jenni C.