Not seeing anything? The entry form is loading, give it a sec or click the button below to head directly to the entry form.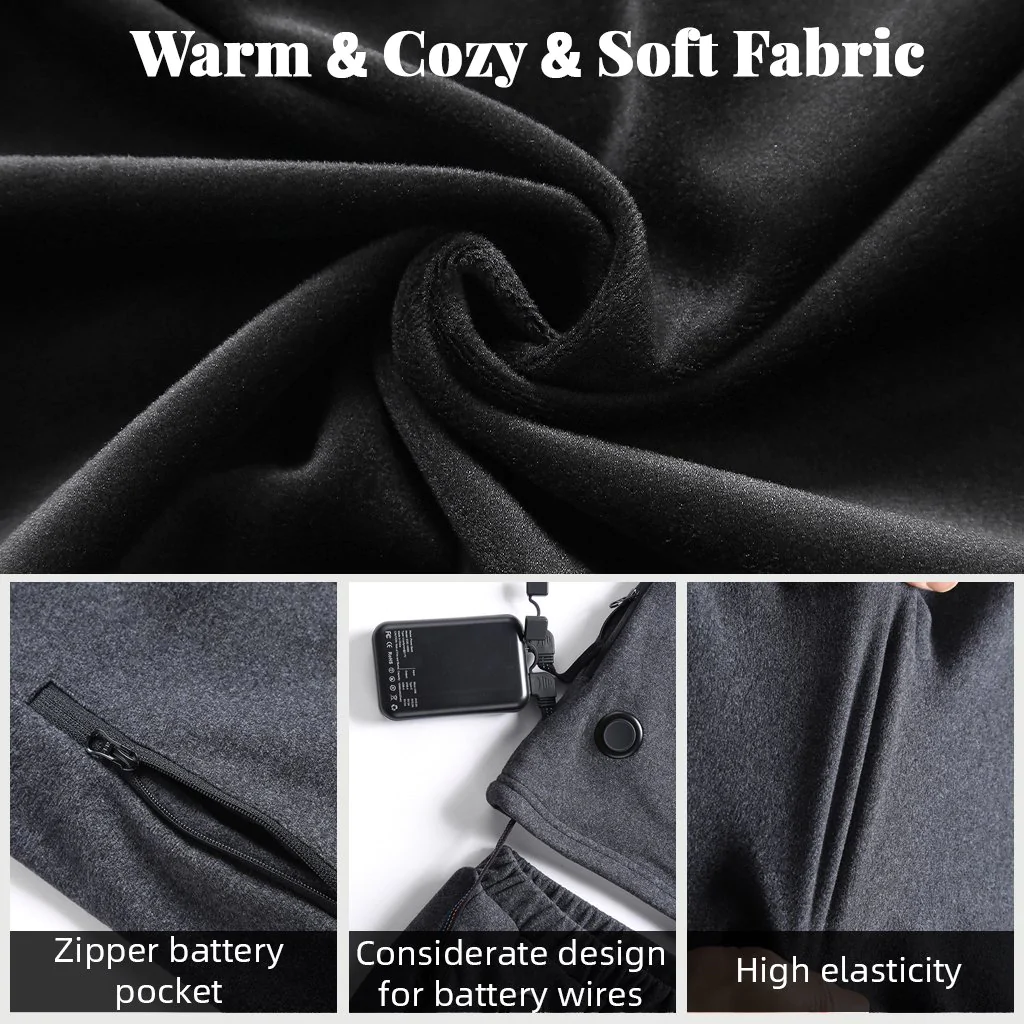 Heated Thermal Underwear Shirt For Men, 5V
buy 2 get 30% off
buy 3 get 40% off
buy 5 get 50% off
As the weather gets colder, you might want to be protected from the cold with an excellent thermal underwear shirt. Designed with a marvelous graphene heating system, this heated thermal underwear shirt can provide you with instant warmth.
Reviews
⭐⭐⭐⭐⭐

Great heating, just a bit bulky

Love that it comes with a decent battery but if it drains, any USB power pack meeting the output specs will work as a backup. Recommend a light pair of leggings between the heating coils and bear skin as it can get hot. Great as casual pants around the house but need a pair of jeans that you may have hanging around before losing some weight but it may still be bulky. Great under snow pants. But the best feature is the power button. Most heated pants I've tried need little pressure on the buttons to change temperature or turn off. These need to be pushed for a second or two before turning on, off, or changing temperature which I haven't seen in other pairs. And very comfortable materials. Necessary for 6 hours in an open football stadium late in the season but bring an extra battery to make it through the game 😉

Hendrik B.
⭐⭐⭐⭐⭐

Awesome Company and Apparel

This is my 4th piece of heated gear from Venustas. Vest, gloves, and 3n1 previously so I knew what I was getting into with them. I'm 5'4″ and ordered a medium pant, never go off the "model." At first holding it up to me, I thought it was going to be too big, but after putting them on, nevermind. These are now my favorite lounge pants even without the heat function on. Super comfy and the heat hits just right in spots. I was very confident in ordering Venustas brand due to previous interactions with the company, had a pair of gloves that didn't work as expected, but the company was very quick to respond and got me a new set. All my heated gear ordered off Amazon will always be them.

Paula M.