Not seeing anything? The entry form is loading, give it a sec or click the button below to head directly to the entry form.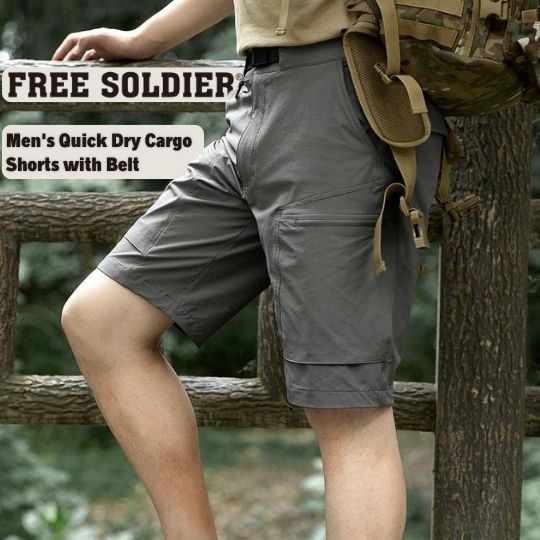 Men's Quick Dry Cargo Shorts with Belt
"I usually wear all cotton shorts, but on a whim, I tried these all synthetic pants. I was pleasantly surprised. They are comfortable, stretchy, and breathable. Since they aren't cotton, they don't fade and they always look ironed. And they seem to be durable. I think I found a new favorite short pant!" – Teboho E
Reviews
⭐⭐⭐⭐⭐

Love these shorts

I bought my first pair when I started delivering pizza. I love them. Perfect for my job, lots of pockets for everything I have to carry, quick to dry after a delivery in a downpour, fit and feel great, and very durable. I only bought 1 pair when I started, so I wash them 5-6 times a week and over a year later of daily wash and wear, they still look great. Just bought another pair for work and a 2nd pair for play.

Emilie K.
⭐⭐⭐⭐⭐

Excellent Short

This shorts are amazing. Wash and hang to dry no ironing. My husband wears then to ride his bike and loves the fit.

Addie W.