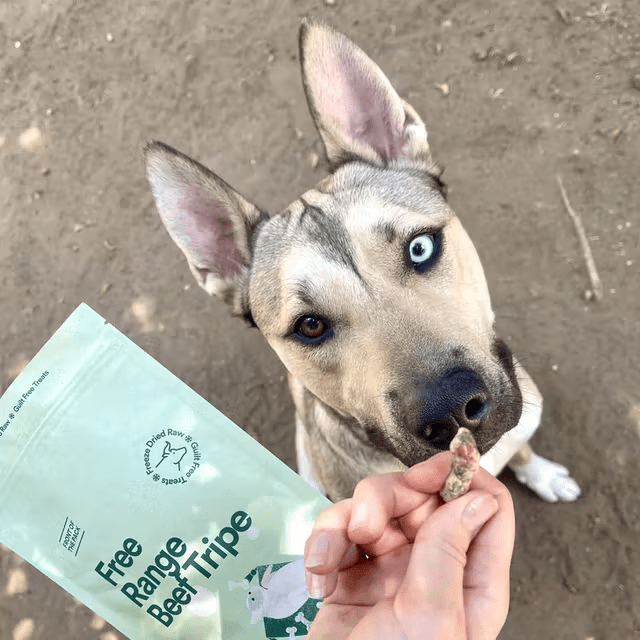 Upgrade Your Dog's Nutrition Today
For a healthier, happier dog, switch to our new air-dried food today. It's fresh food quality with dry food convenience.
Plus, give an extra health boost with our range of proven, pure and powerful powdered supplements.
Reviews
⭐⭐⭐⭐⭐

We use the one powder every day on our dogs dry dog food. It does cut back on her licking her paws. Before we started using the product she had no hair in between her paw pads and it was always red and swollen. Now she has hair and doesn't lick as much as before. I purchase and use this product every single day.

Lori J.
⭐⭐⭐⭐⭐

My dog can be very picky when it comes to his treats, but I tell you there was NO HESITATION when I offered him the FOTP Free Range Beef Tripe! He gets so excited when I open the bag every morning! HIGHLY RECOMMEND!

Anne F.